Most people from a lower economic background don't get a basic health check-up done due to limited resources, lack of awareness and fear of any illness being diagnosed. TCF lends a helping hand to aid these people with diagnosis and treatments for their health issues.
Among the marginalized, disadvantaged community of people, there are several who suffer from partial blindness, headaches, poor concentration, chronic pain that directly impacts their families and also affects their efficiency and productivity of their daily work. The lower income population tends to ignore dental, eye, blood pressure issues and diabetes if they don't find any acute symptoms, being completely unaware that neglecting the required treatment would make the condition worse at a later stage. In order to prevent this, Annual health camps are conducted by TCF for 700+ people in Chennai and nearby villages at regular intervals to help them be aware of their basic health condition. Apart from this, Free spectacles and cataract surgeries are provided to those in need. TCF also provides monetary donations to several charitable clinics and hospices.
Modernization of Panchetty
TCF provided the infrastructure for patient monitoring and power backup for the operation theatre of Primary Health Centre, Panchetty located 25 kms from Chennai. TCF also provided the facilities for the Primary Health Centre to conduct safe deliveries as they were not equipped with the required basic provisions. We ensure our continued support for the maintenance of all equipment and facilities of the Health Centre.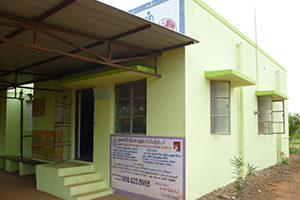 Little children suffering from cancer and undergoing treatment will be exposed to great levels of pain and difficulty, depriving them of a happy carefree childhood. These children not only require medicines and treatment, but they also need good emotional well-beingfor a speedy recovery. As an initiative to make these kids happy, a play-park called the 'Happy Place' was especially at the Paediatric Cancer patients at Adyar Cancer Institute. TCF maintains and runs this 'Happy Place' project that is a safe playing environment for the kids.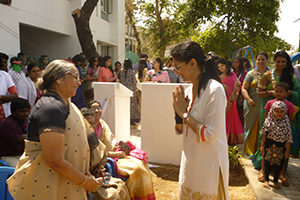 TCF conducts awareness programs on varied topics like healthcare, stress management, reproductive health, nutrition, child labour, an alternate source of income and specific topics such as suicide prevention, cancer awareness.