Gift Hair and Gift Confidence
Gift Hair and Gift Confidence
Most underprivileged women suffering from cancer come from a conservative society. In such a society, having long hair has been regarded as one of the essential features that signifies a woman's femininity. Hence a common reason why women shy away from cancer treatment is the fear of losing hair or rather the stigma associated with hair loss. In an attempt to address this, the "Gift Hair Gift Confidence", our signature campaign, is aimed at encouraging underprivileged women, suffering from cancer across the country to step forward and avail treatment. In collaboration with the Adyar Cancer Institute, Chennai and other organizations, the campaign provides an end-to-end solution from conducting hair donation drive to wig distribution. In order to ease the transition of wearing wigs daily, orientation programmes are conducted on wig maintenance and usage, hairstyling techniques for simple hairstyles with wigs for the patients.
If the patient needs a wig for an extended period, the wigs can be refurbished and made available for the cancer patient at free of cost. We also provide a recipient support number for patients/caregivers to reach out to us for any queries regarding usage and availability of wigs.
We provide wigs of highest quality keeping in mind the needs of sensitive skin of the wearer, with the support of our parent company B & H Exports to give women the confidence they need.
We, at TCF have been able to successfully donate 419 wigs to underprivileged deserving women. Over the years we have partnered with Green Trends, Naturals,Ebony and other established salons. We have conducted hair donation drives in schools, colleges, Tech parks and social clubs like across South India.
Over the year, we have partnered with Green Trends, Rotaract club of WCC, Ladies Circle India, Rajasthan Ladies Clubs, under various names to provide wigs, free of cost to deserving patients.
TCF provides wigs free of cost to economically disadvantaged women and children who experience hair loss while undergoing treatment for cancer or due to alopecia.
Hair loss is the most apparent physical sign of the battle against cancer. In the case of alopecia there is no known cause or cure. Its impact is more significant in the economically lower strata where long hair is considered an integral part of beauty. With the support of our parent company B & H Exports, we provide wigs of highest quality keeping in mind the needs of the sensitive and delicate skin of the wearer, to restore their confidence to face the world with a smile.
The cost of making a wig is Rs. 7500, of which Rs 2500 (i.e. 1/3 cost of the wig) is sponsored by B & H exports. This sponsorship has played a vital role in considerably reducing the cost of making a wig to Rs. 5,000. Thereby encouraging sponsors to partake in this initiative to provide wigs for marginalized cancer patients.
Make a Hair Donation
Plan an Event to spread an awareness
Establish contact with schools, colleges, organizations and social forums
Register as a Participating Salon
Be a Corporate Partner
Make a financial contribution
Volunteer
Gift Hair Gift Confidence Awareness Campaigns were conducted in the following colleges in Bangalore
| Date | Name of the college |
| --- | --- |
| 8th August 2018 | Mount Carmel College |
| 15th November 2018 | Reva University, Christ University Bannerghatta Road Campus |
| 16th November 2018 | Jain University – Centre for Management Studies |
| 3rd December 2018 | Global Academy of Technology |
| 4th December 2018 | Sopfia High School |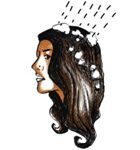 1.Wash your hair thoroughly
2.Secure hair with rubber band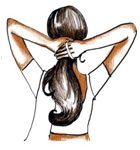 3.Secure Middle with rubber band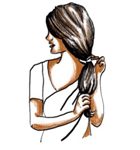 4.Ensure hair is longer than 10 inches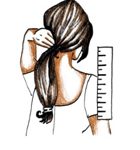 5.Cut above the top rubber band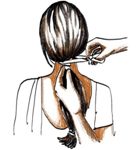 6.Wrap the hair in a newspaper
7.place it in a clean zip lock bag and courier it to:
The Cherian Foundation
No. 38, Malony Road,
T. Nagar, Chennai – 600 017
(Kindly fill in the hair donation consent form – before donating the hair)
Monetary Contribution
You can also support The Wig Donation by your generous donation to this project.
For donation in INR All donations to The Cherian Foundation are exempted from tax u/s 80G of IT Act. Please send your contribution in favour of "The Cherian Foundation", specifically to Wig Donation. For foreign contribution Alternatively you can send your cheques or DD in favour of "The Cherian Foundation"
To be a Corporate Partner
You can donate hair ( through a hair donation drive) and do a monetary contribution for the number of wigs you wish to donate.
Raj Hair will process the hair and ready the wigs for donation. This completes the project from start to the final stage. You will be part of the handing over program, where the wigs are handed over to the beneficiaries.
If you wish to donate only the hair (though a hair donation drive), then the donated hair will be kept in our storage till the time funds are raised to complete the wig making process.
If you wish to donate only monetarily, then we will complete the process once the hair is collected.
Raj Hair will process donated hair through several stages of storing, cleaning, sorting and grading before it is used for wig making. Apart from making the wigs, Raj Hair will be subsidizing the cost of each wig and will also provide service for wig maintenance.